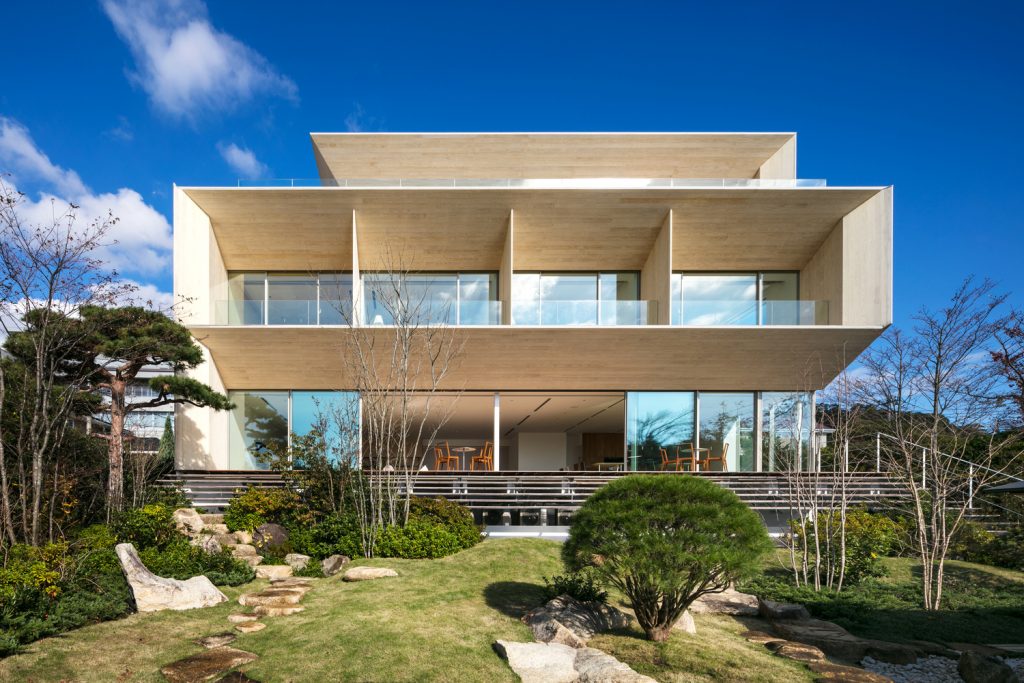 This is the SHIRO HOUSE, a house made by Kengo Kuma in 2018. The house is located in Shizuoka, Japan, and it has an area of 997 m².
This project represents perfectly Kuma's idea of reinventing japanese traditional architecture by harmonizing nature with architecture.
As you can see in this plans and elevations, the house is divided in two sectors connected by a corredor and it is all surrounded by a big garden.
The main materials used to build this hoouse are wood and glass.
From the outside, walls are combined with white and textured wood pannels and big glass windows that let the sunlight pass and bath the inside with brightness.
As I said before, Kuma's projects allways pretend to connect nature with architecture. In this example he achieves it by the use of a primary local material as wood and by the connection of the proper house with the garden.
Other characteristic element on this house is the presence of simmetry and rythm. In most of the facades we can see the repetition of deep squares that absorb light.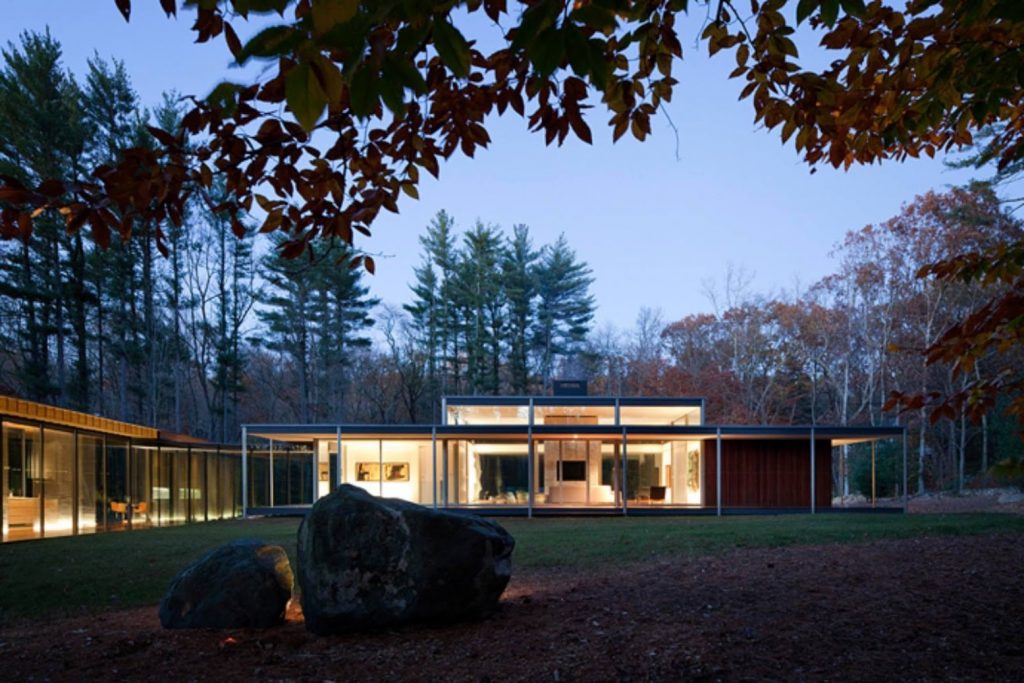 It also stands out the presence of glass all over the house. The limits between the garden and the house are almost allways glass. The house is placed on a sunny place near the sea, so weather doesnt seem a problem. Moreover, all this sunlight entering the house will make you save up money on the light bills.
To end up, I'll say that the inside of the house follows the same pattern that the facade. The walls that connect the house with the outside are made by glass, to get the connection with nature and see the sunlight.