KENGO KUMA
'My architecture is a kind of frame of nature'
Kengo Kuma, born 1954, is a Japanese architect and professor in the Department of Architecture  at the University of Tokyo. Kuma's goal is to recover the tradition of Japanese buildings and to reinterpret these traditions for the 21st century. Also, heis also noted for his writings which have made him win titles as the Architectural institute of Japan Award.
Kuma's vision declines materials based on their emotional content. In addition to wood, his favorite and most used materials are stone, ceramic, bamboo, plastic and vinyl, in fact, his jobs always have a relation with japonese tradition. In his constructions, the use of light is fundamental, with which he tries to give a sense of «spatial immateriality» through the use of natural materials or glass.
This way of using materials was what made me decide Kengo kuma as the archiect i was going to talk about. I liked a lot the fact that he tries to connect the buildings with nature. Also, I have seen some of his projects and it also surprised me the way he uses natural light. He puts lots of glass windows in his buildings so that the users are connected with the xterior and with nature.
To end up, this are some of his crations.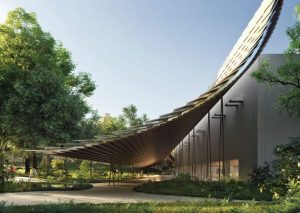 ALBERTO CAMPO BAEZA
This text helps a lot to understand what is architecture and what is the job of an architect. It gives you different definitions of an architect that make you realize the importance of this profession. As you get closer to the end of the book, the author starts talking more for people who is already studying architecture, it gives you wonderful tips and advices that i think are going to very helpful for me during this years.